In France and abroad : we are in the press
For more than 10 years, Rose et Marius has been acclaimed in the press, podcasts and television reports.
Take the time to discover our unique history and the behind-the-scenes creation of our fragrances.
our podcasts, reports, articles....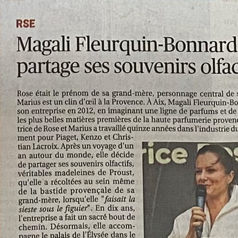 MAGALI FLEURQUIN-BONNARD, CREATOR OF ROSE ET MARIUS, WAS NAMED RSE LEADER OF THE YEAR AT THE 6TH EDITION OF THE LEADERS' NIGHT ORGANIZED BY LA PROVENCE.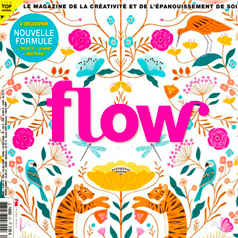 THE MAGAZINE OF CREATIVITY AND FULFILLMENT HONORS ROSE ET MARIUS IN AN EXCEPTIONAL DOUBLE-PAGE SPREAD!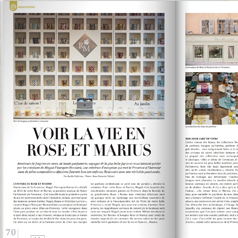 WE'RE DELIGHTED TO ANNOUNCE THAT ROSE ET MARIUS IS FEATURED IN THE MASTERCHEF MAGAZINE SPECIAL FOR AIX-EN-PROVENCE.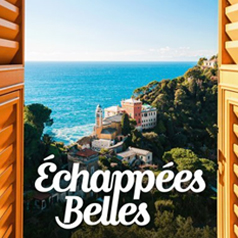 Magali fleurquin-bonnard accompanies Ismaël to Aix en Provence...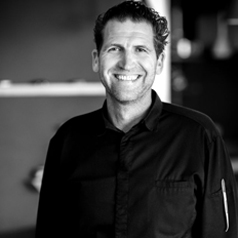 interview with the Best Chef in the worlds  Alexandre Mazzia and Magali Fleurquin-bonnard the founder of Rose et Marius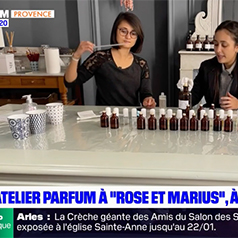 PASSIONS PROVENCE FROM SATURDAY, JANUARY 14, 2023 - PERFUME WORKSHOP AT "ROSE ET MARIUS" IN AIX EN PROVENCE