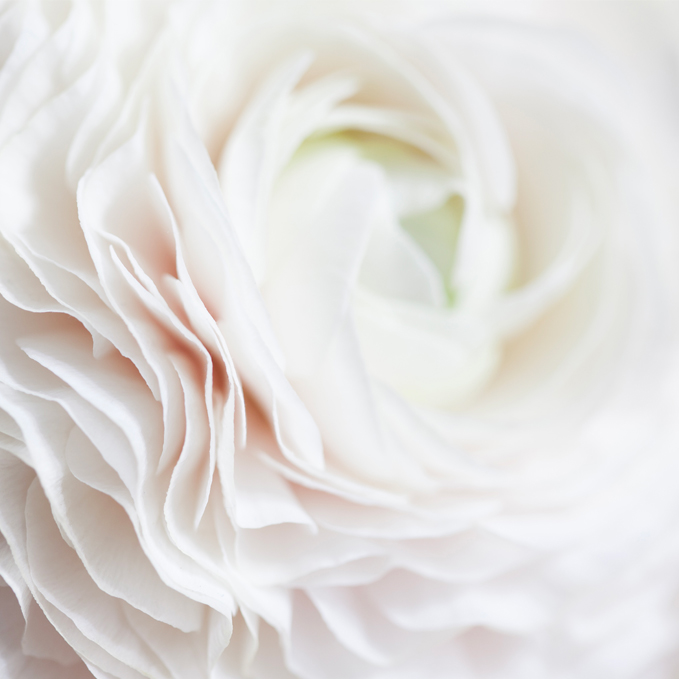 At Rose et Marius, the concrete, also called solid perfume, is an elegant and precious accessory (in zamac) made in Provence which contains vegetable waxes infused with our eaux de parfum. A gesture in the art of feminine perfume par excellence, which allows you to make perfumed touch-ups throughout the day and even in the sun because it is alcohol-free.
Did you know that this ancestral technique of concretion was already used by the Egyptians to give off a better scent because the fatty substances (ointment) allow a very good preservation of perfumes?
To offer you an original gift idea, we give you the possibility to personalise your solid perfume by engraving it in our workshop with a diamond point.
The concrete is also infinitely refillable with our solid perfume refills.
HOW DO YOU APPLY THE SOLID PERFUME?
Place the perfume tablet in your case. Using your index finger, take some of the scented wax and place it on your skin, behind your ears, on the inside of your elbow, and especially on your wrists.
The solid perfume can be applied to all the places where the blood circulates, because the heat of your body will allow to release the perfumed scents and to create an intoxicating trail around you!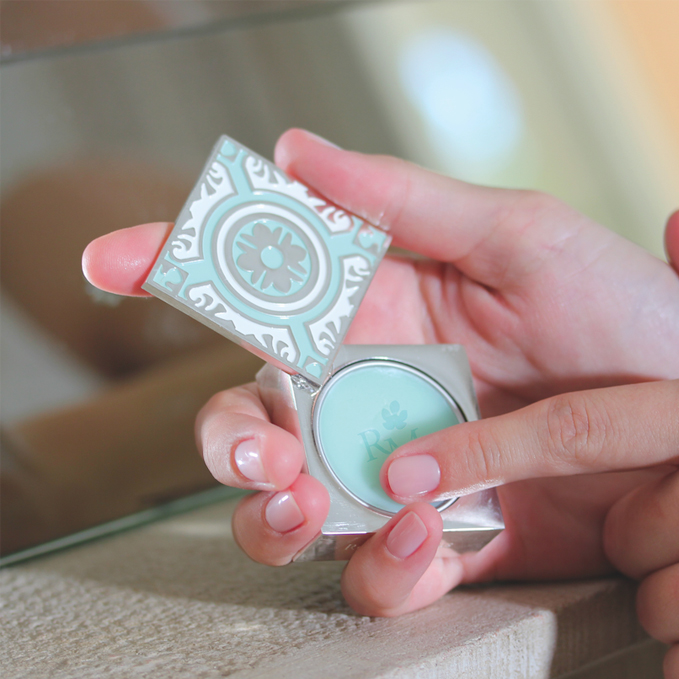 Tout savoir sur Concretes - Solid perfumes
What is solid perfume?
The solid perfume Rose et Marius, also known as the concrete scented perfume, is also a wonderful Made in France gift idea!
Natural, handmade by our artisan perfumers in Grasse, Provence.
But did you know that this ancestral technique of infusing perfume into vegetable waxes was already used by the Egyptians?
We have brought it up to date with a unique formulation to encapsulate in infusion, the Rose et Marius perfumes in our Made in Provence natural waxes recipe.
For your gift ideas, you can personalise your Rose et Marius concrete.
Indeed, we engrave for you, using a diamond point, a sentence, a first name, initials... to make your precious case unique and dedicated to the person to whom you wish to offer it.
This luxury gift idea is often chosen for exceptional weddings.
It was the choice of Sophie Turner, the heroine of Games of Thrones, who chose to spoil her guests by offering a Rose et Marius luxury scented candle and a solid scent.
And you, which concrete Rose et Marius will you choose?
Feminine or unisex, we have a wide range of exclusive fragrances to offer you to suit your personality and your mood of the moment.
Woody, spicy, floral, gourmand, aromatic, oriental, citrus?
You can also find our signature scent "Un vin rosé sous la tonnelle" in concrete fragrances.
This fragrance is popular for its fruity (grape, red and black fruit) and woody notes with a heart of patchouli, which is also bewitching to discover in this format!
Our creations use noble raw materials from the Haute Parfumerie de Grasse.
To take you on an exceptional olfactory journey in Provence.
The exceptional Rose et Marius perfumes are also available in eaux de parfum (available in 100 ml or 30 ml travel size), scented soaps (based on poppy oil) and natural scented liquid soaps (based on olive oil, olive leaf extracts, and poppy water for their anti-oxidant properties) and all made by our craftsmen in Provence.
Our scented soaps can also be personalised. To offer you another original tailor-made gift idea.
These engravings can be made online or by visiting our Rose et Marius shop in Aix en Provence.
For your business gifts, corporate gifts, wedding gifts contact us so that we can carefully study the most suitable personalised gift.
Welcome to the Rose et Marius's world, where each collection is handcrafted with love, in France, by our talented craftsmen. 

Discover with our solid perfumes, the Art of perfume yourself differently. 

How do we make solid perfume at Rose et Marius?     
We have developed a perfumed solid that comes in a precious Zamac case. 

Do you know Zamac? This expensive material is used in niche perfumery.

It is sought-after for its quality and weight, which gives the object all its nobility.

It is with this material that we also sign all our eau de parfum bottles.

As this our perfumed concrete is presented in a beautiful case with our emblematic cement tile motif that opens like a book. 
Underneath, you will find a perfume tablet (refillable) that we developed with our Artisan perfumer.

It is an infusion of our perfume in vegetable waxes. 
How do you apply your solid perfume? 
Place the "concrète" in your bag/purse and with your index finger take some scented wax and put it behind your ears, inside your elbow, and especially on your wrists.

In all places where the blood circulates, on your pulsation points, because the heat of your body will release the fragrant scent and create a scents trail around you! 

Discover the History of our Perfume : 

Each of our perfumes comes from the Haute Parfumerie; it is created by Rose et Marius and tells you a unique olfactory story using the most beautiful raw materials of the Haute Parfumerie de Grasse.

An elegant accessory made in Provence, for a feminine gesture that allows you to make perfumed touch-ups throughout the day!

Note that its alcohol-free base also allows you to perfume yourself and expose yourself to the sun without any risk of brown spots.
Read more
expand_more