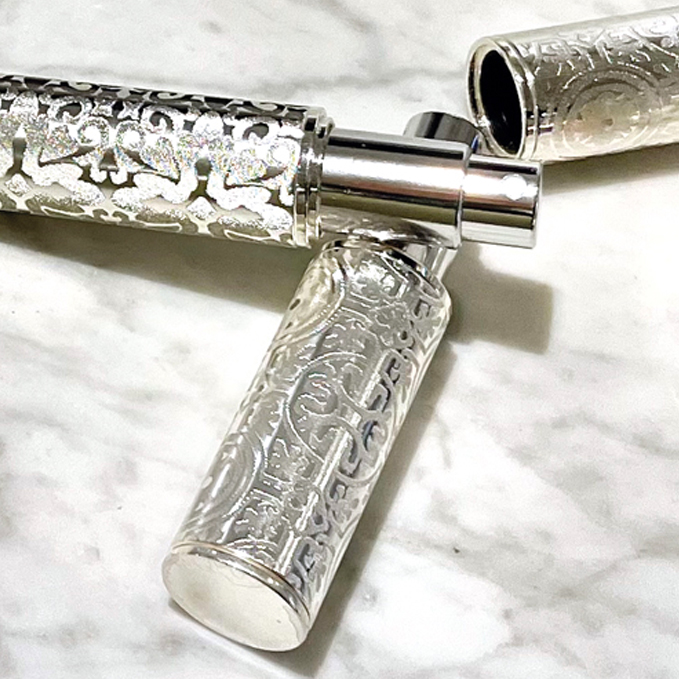 WHY SHOULD YOU FALL FOR OUR PRECIOUS SPRAYER?
Handmade in France, this silver-plated accessory took our craftsman 6 weeks of goldsmith work! But this little jewel will quickly become indispensable!
It is practical, because it slips into your handbag to perfume you throughout the day.
It can be easily refilled with the 30ml bottles of perfume. So beautiful and elegant, you'll have fun showing it off during your perfume touch-ups!
Guilloché is a technique widely used in luxury watchmaking and which gives its letters of nobility by creating an ornament of engraved lines criss-crossed, to an object entirely handmade in France.
We offer 2 designs inspired by our iconic cement tile designs. Either the Tame pattern (which means I love you in Provençal because delicate hearts are embedded in the pattern), or the Casteu pattern.
Handmade bag sprayers made in France.