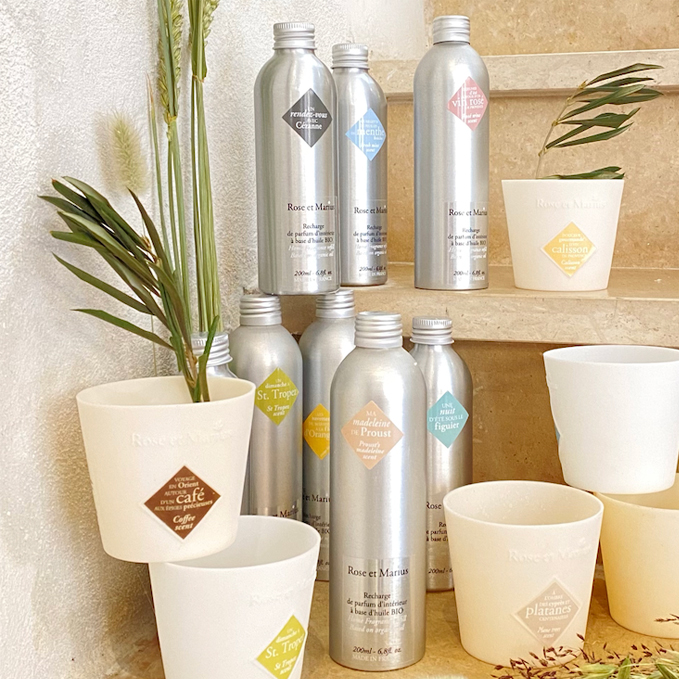 HOW TO RECHARGE YOUR HOME FRAGRANCE?
Stop wasting and reuse! You loved the fragrance? Then simply buy the refill. To refill your home fragrance, simply fill your bottle with the aluminium bottle. Then dip the 7 sticks into the fragrance, turn them over and immediately scent your room. Remember to turn your sticks over every 2 weeks or so.
A set of 7 new sticks will be provided with the refill. You want to change your perfume? It's possible, just clean your bottle with a little alcohol beforehand, let it dry and then pour the perfumed refill of your choice.
WHAT IS AN OLFACTORY SIGNATURE?
Rose et Marius is an expert in olfactory signatures. We accompany exceptional places that trust us. An olfactory signature is a custom-made fragrance that allows immediate identification of the place.
For all the exceptional places we work with, we look for the angle of singularity, the values, the DNA, the stories of the place, the colours, the decoration... are all factors that help in the creation. You too can create your own olfactory signature in one of our workshops (book online) or by creating your own customised perfume online!
Among our latest creations are olfactory signatures:
Incense for the Hotel Dieu***** in Marseille
Fig tree for the Oustau de Baumanière*****
Amber for the Pigonnet*****
Rosé wine for the Château de Fonscolombe*****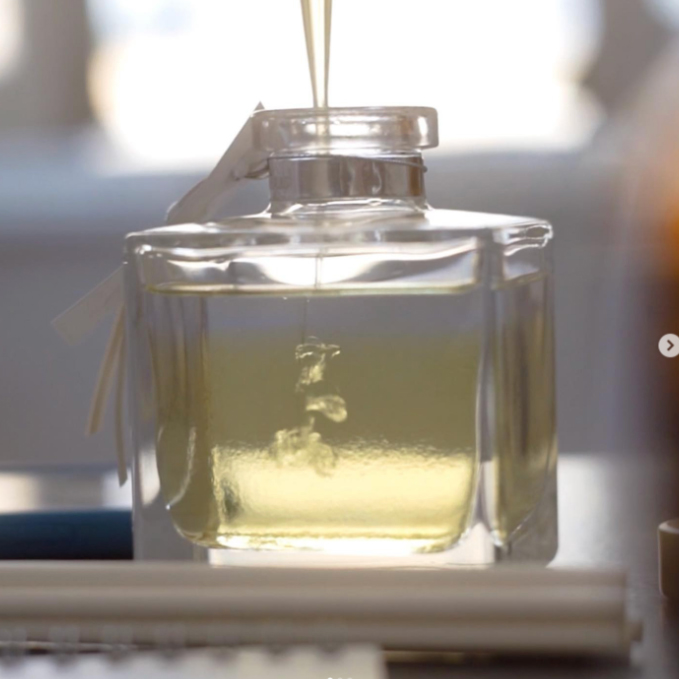 Tout savoir sur Home fragrance diffuseur refills
Home fragrance diffusers refills by Rose et Marius
Home fragrance refills with an exceptional concentration (20%) of exclusive Rose et Marius perfume. 5 exceptional perfumes for the Home with a high concentration of perfume extracts (20%) 'Haute Perfumery' creations for the home made by our Master perfumer in Grasse, in France, to make you live an exceptional olfactory journey in the South of France and make you live unique moments of Art de Vivre in Provence.

ALCOHOL-FREE and ORGANIC OILS home fragrance.
Read more
expand_more