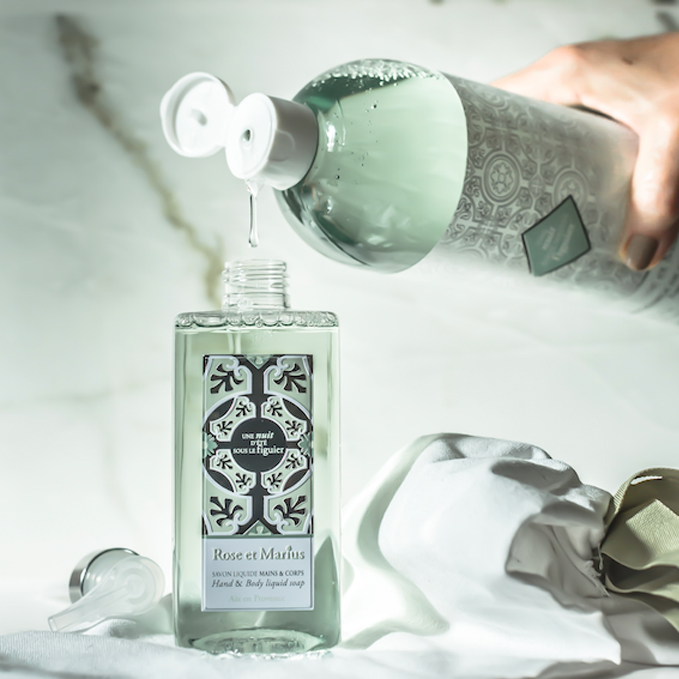 WHY DO WE OFFER REFILLABLE PRODUCTS?
It's not just a fashion statement that our collections of scented candles, home fragrance diffusers, solid perfume and shower gel are refillable. We have been offering this for over 10 years! Our commitment to ecology is deep-rooted and we believe that all the little things we do on a daily basis to limit plastic consumption count. And also that our products, handmade in France with the most beautiful raw materials, are meant to be used again rather than thrown away :-)
WHY CHOOSE MADE IN PROVENCE?
Our wonderful region has a climate that is conducive to the cultivation of exceptional raw materials. We use them as much as possible in the creation of our collections, not only for the elaboration of our juices from the Haute Parfumerie in Grasse, but also in the composition of our products. This is why we use olive oil, poppy water and olive leaf extract for their moisturising and anti-oxidising properties in our liquid shower soaps.