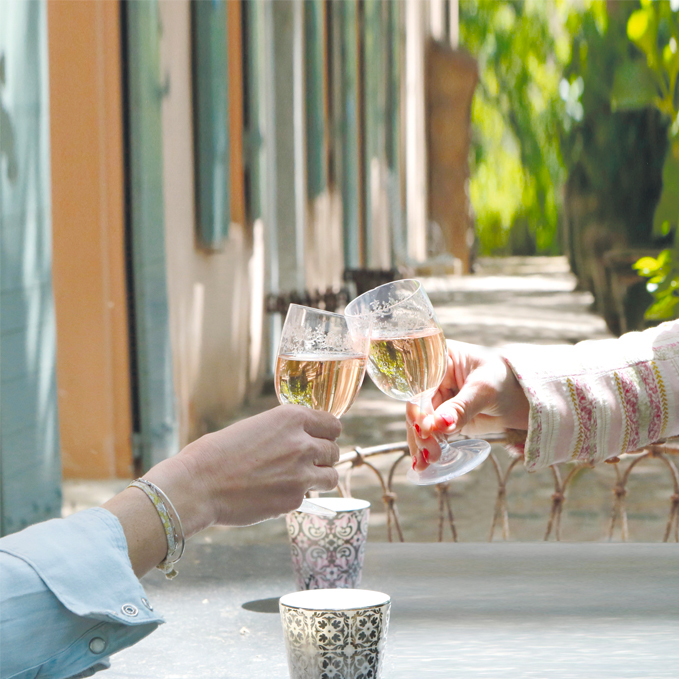 ORIGIN OF OUR ROSÉ WINE FRAGRANCE
But no, our rosé wine perfume does not smell like rosé wine! But it was inspired by the fruity and woody notes that are revealed when tasting the great rosé wines of Provence.
And more precisely those of the Palette appellation that Magali, the creator of Rose et Marius, particularly appreciates. Palette is a very small Aix-en-Provence estate of 51 hectares with a view of the Sainte Victoire! And when tasted, it is simply exceptional with its notes of red and black fruits and woody notes (because these rosé wines are often aged in oak barrels).
This is why our perfume develops notes of grape, wild strawberry, raspberry, blackberry and precious wood. Our iconic perfume for 10 years, to be consumed without moderation!
WHY IS IT THE PERFECT GIFT?
It has been our best seller for 10 years. It is a huge success for both men and women. This perfume is used in many rooms of 5* hotels and luxury spas.
Even the Elysée has chosen this perfume as part of the "Made in France" program. There is no risk that this very original perfume will please the person to whom you wish to offer it!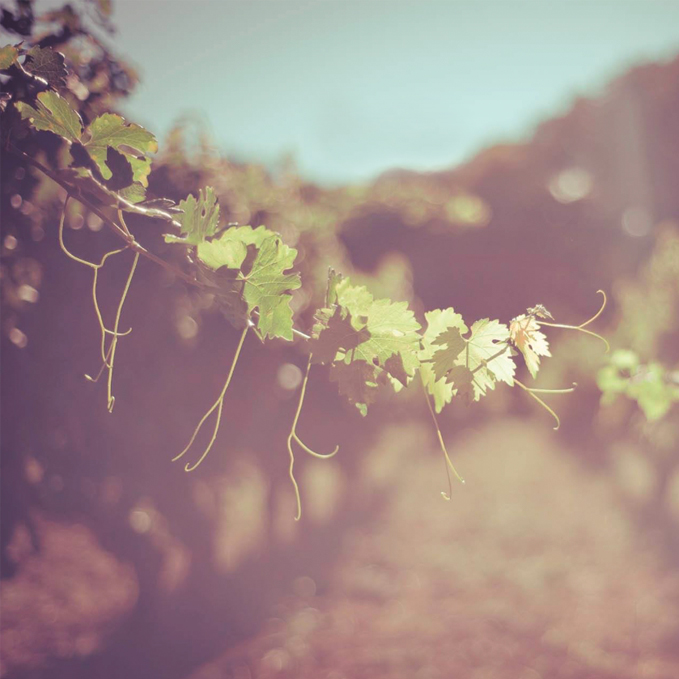 Tout savoir sur Rosé wine collection
Why a rosé wine collection?
Our inspiration comes from the rosé wine of Provence, a moment of conviviality linked to the Art of Living in the South to which we pay tribute.
Now, with Rose et Marius, rosé wine is available in eau de parfum, travel perfume, solid perfume, natural liquid soap, scented solid soap.
But also for the home in scented candles, perfume diffusers, interior sprays...
But also in shampoo, body cream... Like the many exceptional places that offer them in their rooms, you too can make your bathroom a 5* hotel!
What are the ingredients? Is there really wine? 
Of course not! Even if we like to taste it, far be it from us to suggest you smell the wine :) Instead, we've created a delicious perfume inspired by the taste of our favourite rosé wine from Provence. The one from the Palette appellation, not far from our shop in Aix en Provence.  This rosé wine develops notes of red fruit, black fruit and precious wood due to its ageing in oak barrels. You will find the most beautiful raw materials from the Haute Parfumerie in this exclusive and unique creation! To be used without moderation ....
TOP NOTES: WILD STRAWBERRY Bergamot, Italian Lemon, Brazilian Pink Berries...
HEART NOTES: Blackberry, Raspberry, YLANG YLANG FROM THE COMOROS, Indonesian Patchouli Heart, Jasmine...
FLOWER NOTES: WHITE CEDARWOOD, White Musk, Indian Sandalwood...
[vc_row][vc_column][vc_column_text]Our Rosé Wine fragrance has been created since the inception of Rose et Marius in 2012 to pay tribute to the unique Art de Vivre of Provence.

Close your eyes and imagine: laughter, glasses clinking, children running around in the garden of the bastide. In the shade of Rose and Marius' arbour, a simple and joyful summer lunch like the happy days of a summer in Provence.

For men and women alike, indulge in this exclusive and unisex fragrance that takes you on a unique olfactory journey to Provence.

The fruity notes of red and black fruits, which can be found in the tasting of rosé wines from Provence, followed by notes of precious wood and white musk that recall the aging of wine in oak barrels.

Here are some of the natural noble materials that are used in our Eau de Parfum:
Ylang Ylang from the Comoros, Patchouli Heart from Indonesia, Pink Berries from Brazil, Sandalwood from India, White Cedarwood from the United States of America...

Thanks to its success, the iconic Rose et Marius rose wine fragrance, from the high perfumery of Grasse, has become our best-seller in France and abroad. It is available in exclusive collections for the home or the body.

It is also diffused in rooms in the most beautiful hotels and castles, such as Fonscolombe .

This fragrance is available in luxury scented candles, sprays, diffusers, perfumes, soaps, hair masks, shampoos, and also in hydroalcoholic gel to make barrier gestures a daily pleasure![/vc_column_text][/vc_column][/vc_row]
Read more
expand_more