Out-of-Stock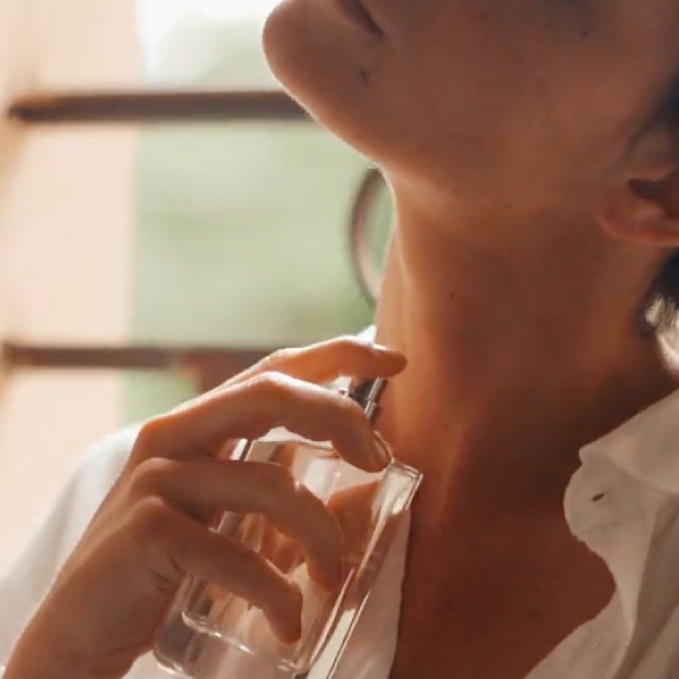 HOW TO PUT ON YOUR RARE PERFUME?
To combine business with pleasure, it is advisable to take a shower before applying perfume: the perfume holds better when applied to damp skin. 
Keep the bottle about ten centimetres away from your skin, and avoid being heavy-handed! Eau de parfum is more concentrated than eau de toilette :)
For those who prefer a more discreet fragrance, you can send a few spritzes into the air in front of you, to form a cloud that you will walk through to delicately impregnate yourself. 
WHAT ARE THE RAW MATERIALS USED IN OUR FRAGRANCES?
Here are some of the exceptional raw materials used in the creation of Rose et Marius eaux de parfum: 
Bergamot from Sicily and Calabria, orange from Brazil, vanilla absolute from Madagascar, jasmine absolute from Egypt, patchouli from Indonesia, pink berries from Brazil, sandalwood from India, green mandarin from Sicily, basil from Provence, pepper from India, patchouli from India, incense from Somalia, Oud, precious woods and many others...
All these scents allow you to make an olfactory journey around the world and to intoxicate yourself.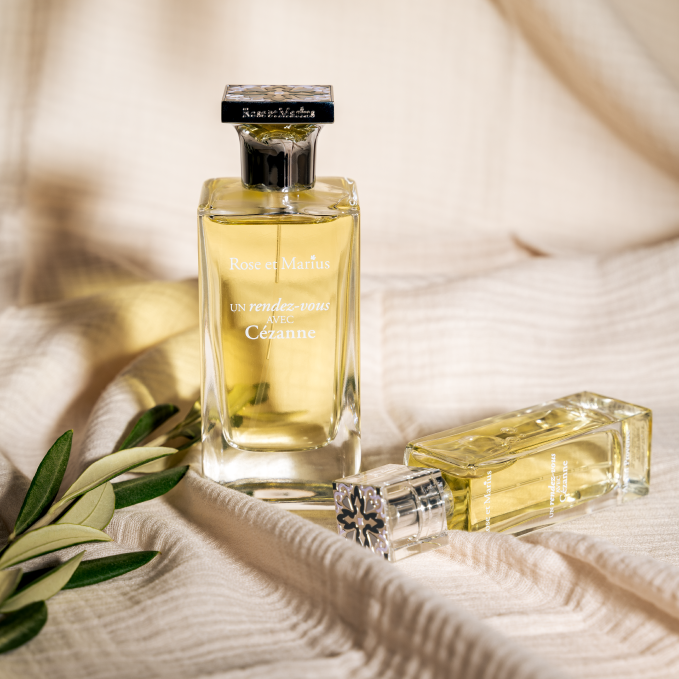 Tout savoir sur Eau de parfum 10ml
The travel spray bottle : A luxury item nestled in your bag!
Heading to a fancy dinner or event? With this luxuriously designed spray bottle, your favorite fragrance will go everywhere with you. Easy to fill, it is ideal for all your travels 
Rose et Marius's refillable travel spray bottle 10 ml
Magali, the creator of Rose et Marius, immerses us in the olfactory memories of her childhood and her grandmother's scent-filled memories in Provence with the essential travel perfume accessory of the eau de parfum collection, which features the iconic motifs of the "Casteu" and the "T'ame" of the Rose et Marius house.
Discover our singular and authentic universe, where Provencal inspirations are magnified to make every moment of life in the South of France like an epiphany.
Rose et Marius 10ml perfumes are an efficient and sophisticated way to carry your favorite Rose et Marius eau de parfum at all times.
This nomadic product is perfect for carrying in your bag, on the plane, or in your pocket so you can enjoy its scents wherever you go. We offer a wide range of exclusive juices: woody, spicy, floral, gourmand, aromatic, and citrus.
A true concentrate of excellence from Provence!
Complete and personalize your olfactory experience by selecting the perfume refill to slip inside.
How do we produce our mini perfume bottles ?
This silver fine mist spray bottle is hand guilloched in France. It has the label of the craftsmen of Art.
The guilloche is a technique widely used in luxury watchmaking, it gives its letters of nobility to an object entirely handmade in France.
How to choose the best small perfume atomizer for traveling ?
Choose a small, easy-to-carry sprayer so you can take it with you everywhere.
Rose et Marius fine mist spray bottle for travel are an efficient and sophisticated way to carry your favorite Rose et Marius eau de parfum anywhere.
A nomadic product to take with you anywhere, in your bag, on the plane, or in your pocket for deliciously scented touch-ups
What fragrances do we propose ?
At Rose et Marius, we call upon our perfumer nose in Grasse (capital of the French Haute Parfumerie) to create all our custom perfumes using all his know-how and creativity and using exceptional raw materials. Rare and original luxe perfumes, they tell unique stories of a moment of life in the South of France. A true concentrate of excellence from Provence!
It's up to you to choose your own exclusive juice: woody, spicy, floral, gourmand, aromatic, citrus...
The "Casteu" or "T'ame" nomad travel size spray bottle, is compatible with the 9 emblematic creations of the Eau de Parfum Rose et Marius collection. Among them, find the iconic perfume "Vin Rosé", "Une Escale dans les Calanques" or "Une Nuit d'été sous le Figuier".
The 30ml perfume refill of the Collection Eau de Parfum Rose et Marius is sold in a box with a cotton pouch embroidered with a cement tile pattern, the refillable spray of your choice and a funnel to refill your spray more easily.
How to refill your empty travel perfume bottle ?
With your favorite scent, fill your bag spray with the funnel sold in the box and take it anywhere with you to perfume yourself at any time of the day.
Where can you buy our design travel size perfume bottle ?
Find our luxury bag sprays Rose et Marius in our one and only store 3 rue Thiers in Aix-en-Provence and on our website www.roseetmarius.com.
FAQ :
What size spray bottle can you travel within an airplane ?
In order to protect the environment, you are now required to transport liquids in individual containers with a maximum capacity of 100 mL. All these containers must be placed in a closed transparent plastic bag with a maximum capacity of one liter and a maximum size of 20 cm x 20 cm.
What can i put in my travel spray bottle?
In a fine mist spray bottle, you can integrate any type of liquid, including perfume or water to refresh yourself.
How big is a travel spray bottle ?
In general, a travel perfume has a format of 30ml
How many sprays are in a travel size perfume?
When full, the travel bottle will hold 50 sprays, or 4 ml of perfume, so you have more than enough for a trip !
How to put perfume in a travel bottle?
Take an empty perfume spray bottle and use a funnel to be more precise and not to put it everywhere !
Read more
expand_more