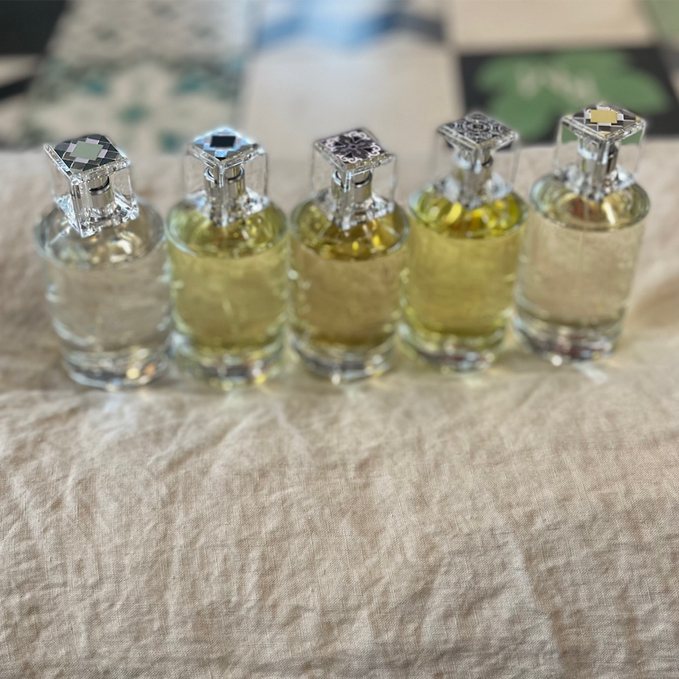 Did you know that Rose and Marius pillow mists have many benefits?
Indeed, synonymous with relaxation and soothing, pillow mists contribute to the identity of your bedroom and help you fall asleep, depending on the choice you make.
For example, our lavender pillow mist is made with natural sage and chamomile to offer you a delicious and soothing scent to throw you into the arms of Mrophée in the sweetest of ways!
WHICH PERFUME IS RIGHT FOR YOU?
The relaxing pillow mist is available in 5 fragrances and has been a favourite of the top hotels and luxury spas we have worked with for many years.
The pillow mist 'Dream under citrus and lime blossoms', with its fresh and acidic characteristics, will be similar to the effect of a summer freshness wave with notes of citrus peel from Provence.
The 'St-Tropez' pillow mist, with its fresh eucalyptus notes, will transport you to the path of Gigaro bathed in sea spray, fennel and immortelle flowers.
The pillow mist 'Une rêverie au jardin d'eau', with its aromatic scents of coriander, ginger and cardamom was inspired by the mossy fountain in Aix en Provence.
The pillow mist of 'Lavender' has relaxing properties that will remind you of the lavender fields of the Alpilles with their delicate purple flowers.
Finally, the 'Orange Blossom' pillow mist takes us back to a sweet and soothing memory of Provence, through the delicate scent of the Marseille shuttle.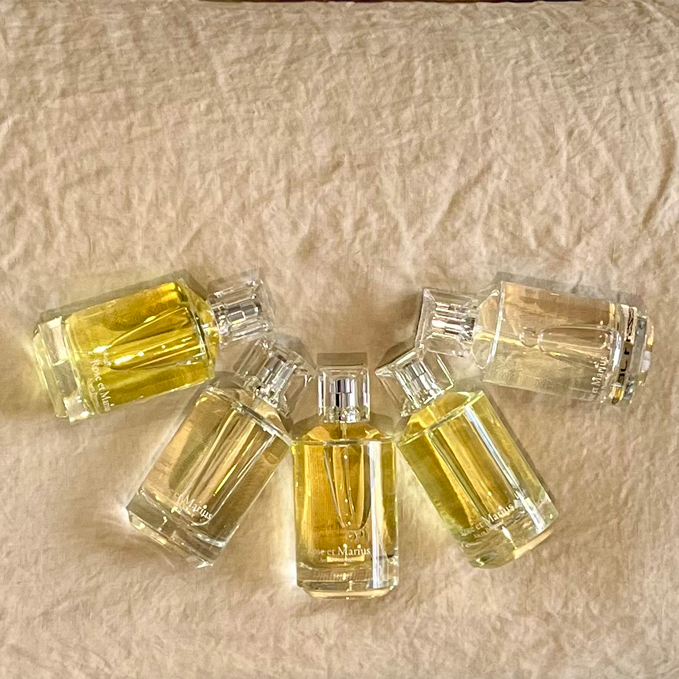 Tout savoir sur Pillow mist
Perfuming your linen has become an essential gesture, a real addiction for some people as it increases the feeling of well-being. Rose et Marius is an expert in olfactory signatures.

We collaborate with 5* hotels, starred restaurants and exceptional places with our interior fragrances. It's up to you to choose the fragrance signature you want for your home sweet home.

Indeed, synonymous with relaxation and soothing, pillow mists contribute to the identity of your home.

They bring a unique sensory dimension to each of your rooms and will give you a feeling of contentment and serenity each time you enter or pass through. They will diffuse all the subtlety of the chosen perfume.

Presented in a contemporary glass case with a cap featuring our emblematic cement tile to match the fragrance you choose, let yourself be tempted and enhance your home.

Rose et Marius pillow mists have an exceptional 20% concentration of fragrance extract.

Created and produced by our Master Perfumer in Grasse, based on the finest raw materials of the Haute Parfumerie, to take you on an exceptional olfactory journey in Provence.

Available in 3 chic and refined fragrances, and always 100% Made in France!
Read more
expand_more