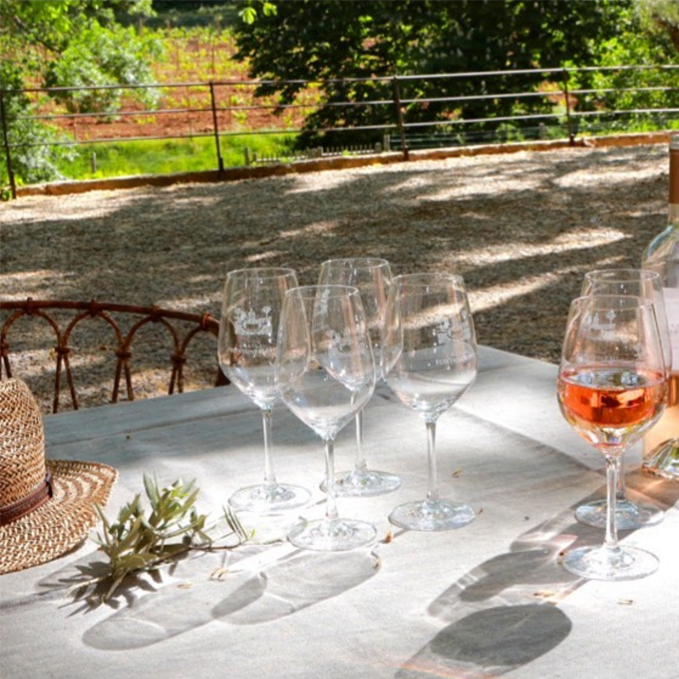 DOES THE PERFUME SMELL LIKE ROSÉ WINE?
The iconic Rose et Marius perfume is the 'rosé wine' one. But does it really smell like and contain rosé wine?
Rose et Marius is originally a house of Haute Parfumerie and Art de Vivre in Provence. For us, one of the key expressions of the Art de Vivre in the South of France is the moment when we have an aperitif with friends or family in the shade of the arbour. Glasses of rosé wine toasting and children running around in the garden. It is to this simple moment that we wanted to refer by creating our Rosé Wine fragrance.
So of course it doesn't smell like rosé wine, but it does have its markers: loads of red and black fruits that remind us of the colour and aromas of our favourite rosé wine from Provence, the one from the Palette appellation near Aix en Provence. For the base notes we have worked with woody notes, which refer to the ageing in oak barrels.
WHY IS IT OUR BESTSELLER?
This exclusive creation Rose et Marius, from the Haute Parfumerie de Grasse and composed with the most beautiful natural raw materials was created in 2012.
And since then, it has been the essential fragrance of our brand. In France and abroad. For both men and women, it is a success due to its fruity-woody scent, so bewitching, atypical and elegant.