Explorez tous nos parfums sur notre collection d'échantillons parfums.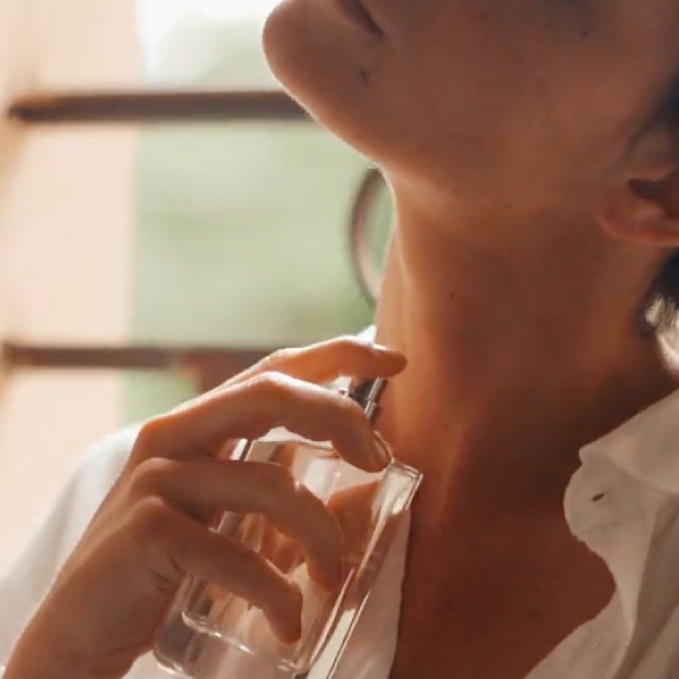 COMMENT METTRE SON PARFUM RARE ?
Pour lier l'utile à l'agréable il est conseillé de prendre une douche avant de se parfumer : le parfum tient mieux quand on le met sur une peau humide. 
Maintenez le flacon à une dizaine de centimètres de votre peau, et évitez d'avoir la main lourde ! L'eau de parfum est plus concentrée que l'eau de toilette :)
Pour ceux qui préfèrent un parfumage plus discret, vous pouvez envoyer quelques pschitt dans l'air devant vous, afin de former un nuage que vous allez traverser pour vous imprégner délicatement. 
QUELLES SONT LES MATIÈRES PREMIÈRES UTILISÉES DANS NOS PARFUMS ?
Voici quelques-unes des matières premières d'exception utilisées dans la création d'eaux de parfum Rose et Marius : 
Bergamote de Sicile et de Calabre , orange du Brésil , vanille absolue de Madagascar, absolu de jasmin d'égypte, patchouli d'indonésie, baies roses du Brésil, santal des Indes, mandarine verte de Sicile, basilic de Provence, poivre des Indes, Patchouli des Indes encens de Somalie, Oud, Bois précieux et bien d'autres...
Toutes ces senteurs vous permettent de faire un voyage olfactif autour du monde et de vous enivrer.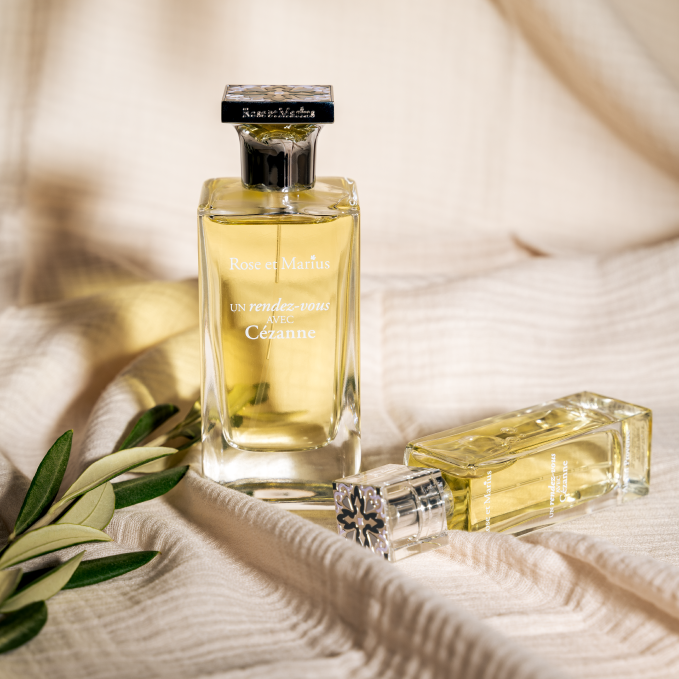 Tout savoir sur Our women's and unisex travel size perfume collection in 30ml
All about travel size eaux de parfum
How to use perfume properly
Putting on perfume seems simple, but it is advisable to know a few tips to find the right balance.
Where to apply your perfume?
At Rose et Marius we recommend spraying your perfume on your pulse points, it is in these places that the body gives off the most heat and therefore the perfume will be much better impregnated. You can find the inside of the wrists, under the lobe and in the crook of the neck, Perfume likes heat Did you know that perfume stays on the skin better than on fabrics? So don't just spray it on your clothes.
How do you put on your perfume?
To combine business with pleasure, it is advisable to take a shower before putting on perfume: perfume holds better when put on damp skin. Keep the bottle about ten centimetres away from your skin, and avoid being heavy-handed! Eau de parfum is more concentrated than eau de toilette :) For those who prefer a more discreet fragrance, you can send a few spritzes into the air in front of you, to form a cloud that you'll walk through to delicately impregnate yourself.
Our first fragrance....
The fig tree is one of the olfactory memories of the designer's childhood. The fig tree fragrance of Rose et Marius required two years of work with our Master Perfumer in Grasse to recreate this fragrance exactly. We recreated the smell of the fig tree leaf in summer. As if you were lying down under this hundred-year-old tree to take a nap in the shade. Take a break from your hectic life and take a fragrant nap in the shade of the fig tree. We have created a fragrant accord of the freshness of this green and woody note with a bouquet of white flowers. Tuberose, lily of the valley, hyacinth and white lilac bring a feminine and elegant note. Completed by a woody (Indian Sandalwood) and musky (White Musk) note. An incomparable fragrance, a true ode to summer and the nostalgia of childhood. Like all our eaux de parfum, this fragrance is available in solid soap, liquid soap and scented candle.
Magali, the creator of Rose et Marius, plunges us into the olfactory memories of her childhood in Provence, with her Grandmother Rose.

Discover our singular and authentic universe which magnifies the Art of Living in Provence to make you see life in Rose... and Marius.

Each fragrance tells the story of a moment in life in the South of France.

Exclusive perfumes from Grasse, the capital of French 'Haute Parfumerie

The 30ml perfumes from Rose et Marius are an efficient and sophisticated way to carry your favourite Rose et Marius eau de parfum with you at all times.

A nomadic product to take everywhere with you, in your bag, on the plane, or in your pocket for deliciously scented touch-ups.

To complete these eaux de parfums, discover our perfumed concretes which will envelop you with a delicious and unique scent all day long.

It's up to you to choose your own exclusive juice: woody, spicy, floral, gourmand, aromatic, citrus.

A true concentrate of excellence from Provence!
Why buy a niche perfume?
You want to stand out? not have the same perfume as everyone else? in other words, choose a niche perfume!
But what is a niche perfume?
Niche perfumes are rare and original perfumes, they tell unique stories by using exceptional raw materials.

At Rose et Marius we call upon our perfumer nose in Grasse to create all our custom-made fragrances by deploying all his know-how and his creativity to make extraordinary perfumes.

The perfume that we wear or that we give as a gift is a revelation of personality.

It is a way of expressing one's difference and elegance and of perfuming oneself differently.

You will be delighted by this exclusivity and originality that we offer you.
Read more
expand_more